Meet Our Team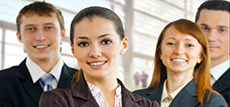 Our agents have the experience, knowledge and training to guide you in your home selling or buying process. Having an agent that you enjoy working with makes all the difference. Our agents put your needs first.
Join Our Team
Realteam has a unique approach to working with their agents. Our agents have the freedom of being independant but the support they need when they need it. Learn more about us
Market Your Home
89% of buyers use the interent to search from homes in today's market. Internet marketing is vital in getting your property exposure and being able to reach out to a larger audience of potential buyers. We have an online marketing plan for all of our listings, along with the traditional marketing.